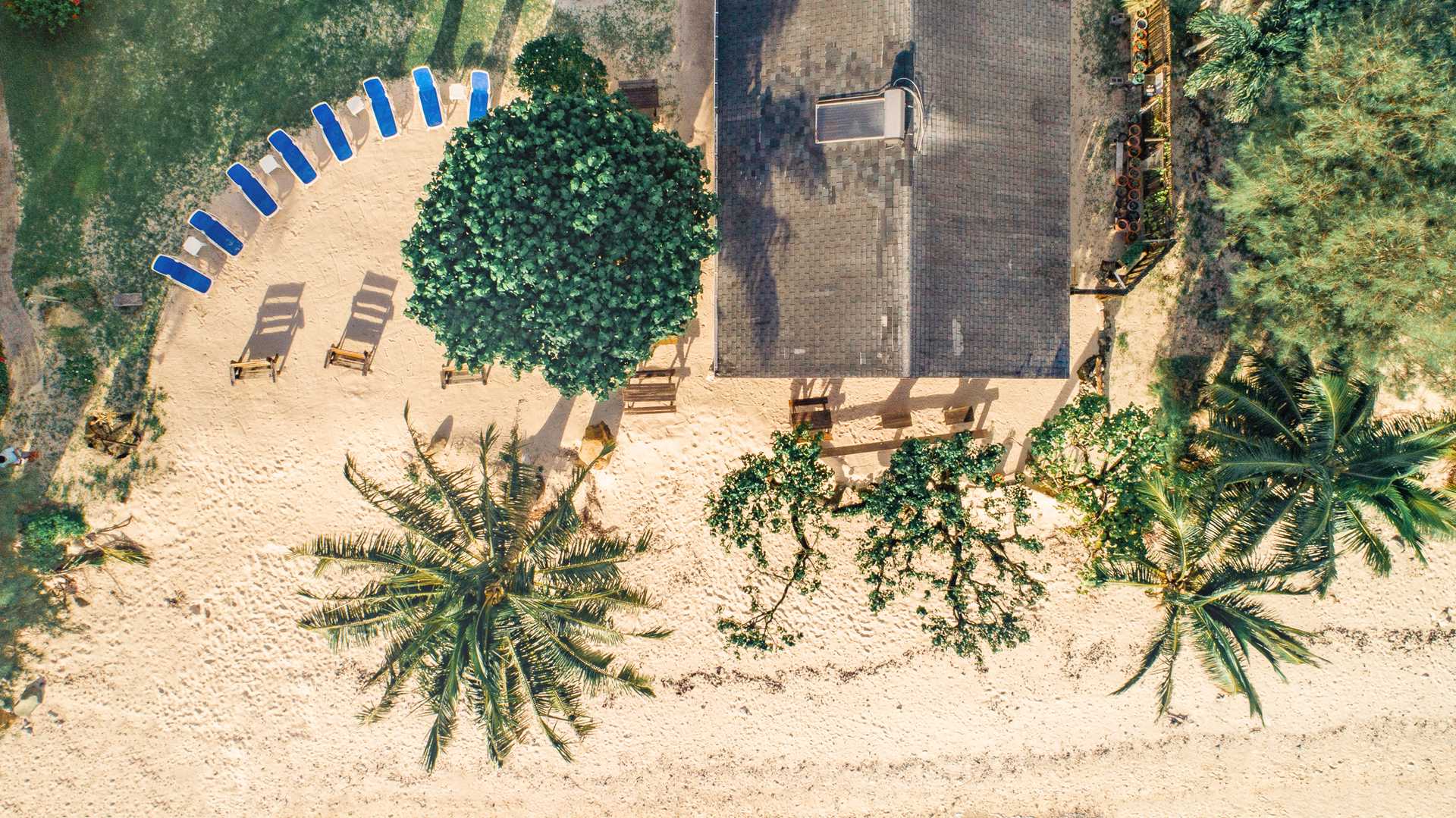 Compendium – Aro'a Beachside Inn
Welcome to the Aro'a Beachside Inn
Thank you for choosing to stay at the Aro'a Beachside Resort. It is our pleasure to host you during your holiday in Rarotonga. We offer you our personal service and if at any time there is anything you require, please do not hesitate to ask. We are happy to supply you with maps, give advice on restaurants, local attractions, activities and tour bookings.
Thank you for staying with us.
Meitaki,
The team at the Aro'a Beachside Resort.
---
Guest Services & Facilities
Office
If you need assistance and the office is unattended, dial 9 22166 or 9 53800.
Animals & Birds
Please do not feed any animals (especially dogs) or birds. Feeding encourages them to keep returning and eventually leads to them becoming a nuisance for other guests.
Attractions & Tours
Tours and activities can be booked through our office at no extra cost. We pride ourselves on giving tailor made advice, so please take advantage of our independent local knowledge.
---
Beach Towels
Beach towels are provided for your use. Please do not take any white bath towels, cushions, pillows or furnishings from the rooms outdoors.
Car & Scooter Hire
Reputable local rental companies can pick you up from the hotel to complete the necessary paperwork. Contact the office and we can make arrangements for you.
Check Out Time
Check out time is 10.00am. Please settle any outstanding accounts during office hours before departing. If you require a later check out time, please enquire at the office to see if this is possible. A charge is applicable.
Drones
The usual drone laws apply if you want to fly a drone in the Cook Islands. Full details can be found in the phone book. For the privacy and security of our hotel guests, we do not permit drones to be flown over our property.
Electricity
Electricity is 240v by 50MHz. Plugs and sockets are the same as in New Zealand. Most light switches are well marked and some have dimmers. Security lights outside will remain on all night. NB. If you rent an e-bike and charge the battery in your room, a cost will incur. Please check with the office.
Energy Conservation
Please conserve electricity and water. Turn off fans and lights when not in use.
Environment
We have Mana Tiaki Eco Certification. This recognises our commitment to more sustainable tourism and business practices. Environmentally responsible behaviour is encouraged. Remember, "take only memories, leave only footprints".
Fire / Cyclone / Tsumani
Fire – get out of the building and meet in the carpark. Please follow staff instructions.
Cyclone – check with the office. Please follow staff instructions.
Tsunami – check with the office. Please follow staff instructions.
Hot Water
Water is solar heated. Press the button labelled HOT WATER BOOSTER by the bathroom door if the water is not warm enough. It will take about 30 minutes to heat up the tank of water.
---
Housekeeping
Rooms are serviced daily, except Public Holidays. Saturday and Sunday are light housekeeping days. Please refer to our towel notice: Towel on the rack means "I'll use it again". Towel on the floor means "please exchange". We provide a small carton of milk for immediate use on arrival; this is not replaced during your stay. Tea and coffee are also provided.
Internet
We have guest Wifi available and a Vodafone hotspot is located on site. Data vouchers and SIM cards can be purchased locally.
Keys
Please keep your room key in a safe place. Please return it to the office on check out. If you have an early or late departure, just leave the key on the room and close the door behind you. Please ensure air con, fans and lights are switched off.
Lagoon Safety
Do not swim, snorkel or kayak in or near passages. These are clearly marked on maps.
Laundry
Laundry service is available weekdays. Put regular clothes, together with the completed form in the plastic bag provided and take to the office by 9:00am. Cost will be charged to your room – following day service.
Non-smoking Rooms
For the comfort and health of our guests, all rooms are strictly non-smoking.
Phone
Call / Dial
Outside Line: 9
Reception: 0
International Calls: 9 + 00 + country code + phone number
Please check with the office for call rates. Phone charges will be added to your final invoice.
Phone Number / Emergency
Police / Fire / Ambulance – dial 999
CIS (Cook Islands Security) – dial 199
Rarotonga Hospital – 22 664
Air New Zealand – 26 300
Air Rarotonga – 22 888
---
Public Transport
You can catch the Cook Islands Bus from anywhere on the island on the main road. Buses leave from in front of the Aro'a Beachside Resort at approximately 33 minutes past the hour clockwise and 47 minutes past the hour anticlockwise. Please check with the office for timetables.
Recycling
We recycle at the Aro'a Beachside Resort. There is a rubbish bin and recycling bin in your unit. Please put plastic bottles, glass bottles, and aluminum cans in the recycling bin.
Safe
There is a safe (lock box) in your room for your valuable items.
Security
Rarotonga is a friendly place, and the people are hospitable. Take a common sense approach to security – lock your room when you go out, don't leave valuables in vehicles or on the beach if you go for a swim.
Dining - Shipwreck Hut
All beverages consumed at the bar must be purchased from the bar.
Breakfast: Complimentary tropical breakfast is served every day from 8:30am to 9:30am.
Bar meals: These can be eaten at the bar or taken to your room. Please order your food and drinks at the bar.